You are here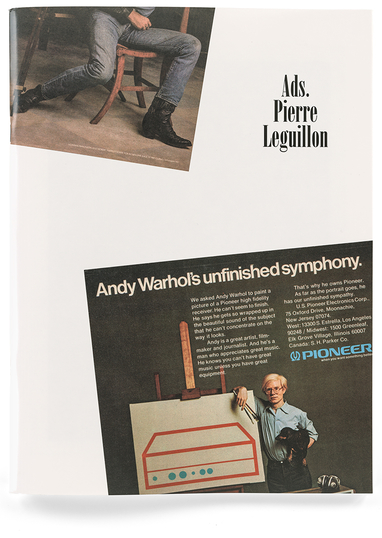 Ads.
MMXIX
Softcover, 240 x 320 mm
88 pages
Edition of 750
ONLY 17 LEFT
978-2-930777-32-0
€30,00 EUR + shipping
Ads. reproduces 70 advertisement pages torn from magazines and in which artists posed. From Marina Abramovic to Aaron Young. From the 1940's to the present. This collection of ads belong to the Museum of Mistakes, Brussels.